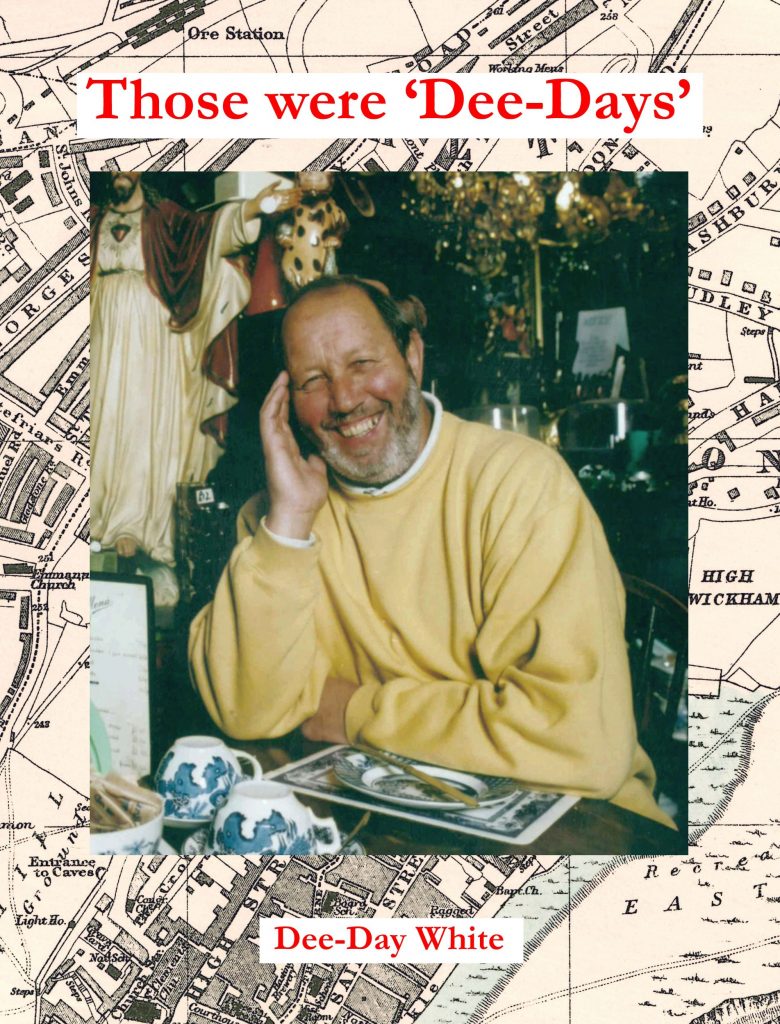 On 6 June 1944, Bert White, fisherman, publican and Head Launcher of Hastings Lifeboat – a man out of the ordinary, insisted against petty official opposition to name his son 'D-Day' because he was born in the early hours of that momentous day.
The boy 'Dee-Day', as the name was finally registered, came to share his father's fervour for helping and serving others wherever and whenever he could, which has informed and characterised his life.

Dee-Day's tale is a captivating story of what life was like growing up in the poor but proud fishing community of Hastings Old Town after the war. It makes compelling reading because many of the estimable social values he describes still endure in that community, despite their fading away elsewhere under a tide of consumerism and soulless technology.
Profits on the sale of this book go to the MacBean and Bishop Trust for the maintenance of the two historic lifeboats on display in Hastings.
2020 ISBN 978-0-9933203-5-4 Price £10.00